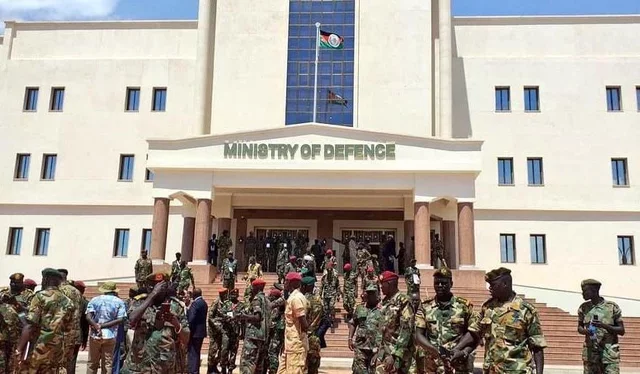 A general in the Army was shot by his bodyguard at the SSPDF headquarters in Juba, the army representative has the incident true.
8-August-2022
The Inspector-General of SSPDF, Lt. Gen. Peter Dor, exchanged gunfire with his bodyguard on Tuesday morning.
Reporters reported that Gen. Dor has been shop in the chest, and has been rused in to the hospital for treatment.
Trending video online shows the bodyguard suspected of shooting the general bleeding lying on the ground.
He is said to be have been shot in the stomach, but alive. It is not clear why the two shot at each other.
"Just to confirm here, there was a shootout between Lt. General Peter Dor and his bodyguard. The reason for the shootout is unknown," Maj.-Gen. Lul Ruai told Eye Radio.