Lviv: A staging post for those fleeing Ukraine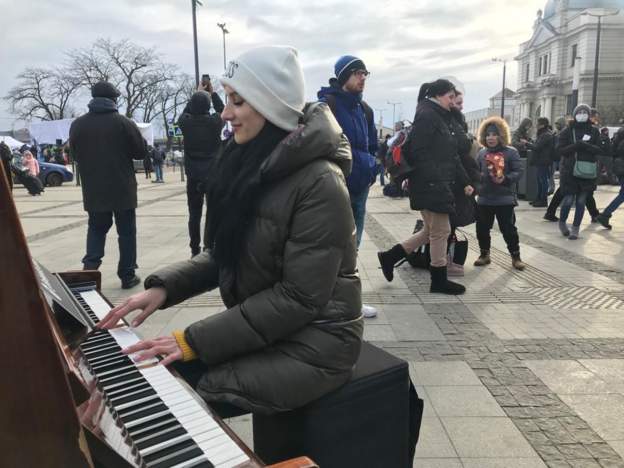 29-June-2022
The Lviv train station has become a staging post for those trying to flee Ukraine, and those trying to get in.
In the middle of the crowds, Ola plays the piano for the thousands of refugees still arriving here before trying to get on trains that will take them to Poland.
The piano was brought to the station this morning and musicians are playing a variety of patriotic and popular songs.
Elsewhere food and medical tents have been set up to cater for those fleeing the Russian invasion.
Many of those arriving today came from the embattled city of Kharkiv.
One man, who gave his name as Pavel, arrived with his wife and several children and grandchildren.
"Everything is burning," he said.
Kyiv: 'I tell my children it's OK to be afraid'